This is a contactless medical card with a smart chip, which is convenient for registration, payment, hospitalization, receiving medicine, eating, nursing, revisiting, and recording the patient's medical records of patients who come to the hospital for treatment.
As a RFID cards manufacturing expert, Smart One is glad to offer high quality custom designed chip cards to meet all your business needs. With no minimum order requirements, welcome to contact us!
Available chips
| | | |
| --- | --- | --- |
| Frequency | Available Chips | Induction distance |
| 125KHz Chips | EM4100/H4100/TK4100, EM4102/H4102, EM4200, EM4205, EM4305, EM4450, EM4550, T5557/T5567, ATA5577, EM4205,EM4305,HITAG 1, HITAG 2, HITAG S256 etc. | 5-10cm |
| 13.56MHz Chips | MF1K/MF1, MF4K S70/MF1 S70, ICODE SLI-L/ICODE SLI/ ICODE SLI-S, FM1108, ISSI4439, QR2217, FM1208(8K), Tag-it Standard(256), LEGIC MIM256, LEGIC MIM1024, LEGIC Supertag, Tag-it Plus(2048), Tag-it Pro(256) | 1-2cm |
| 860-960MHz Chips | EM4323, EM4444, EM4033, EM 4133, ALN-9540/9662, Alien 9662, H3, ISO/IEC 18000-6C EPC | 3-10M |
About Details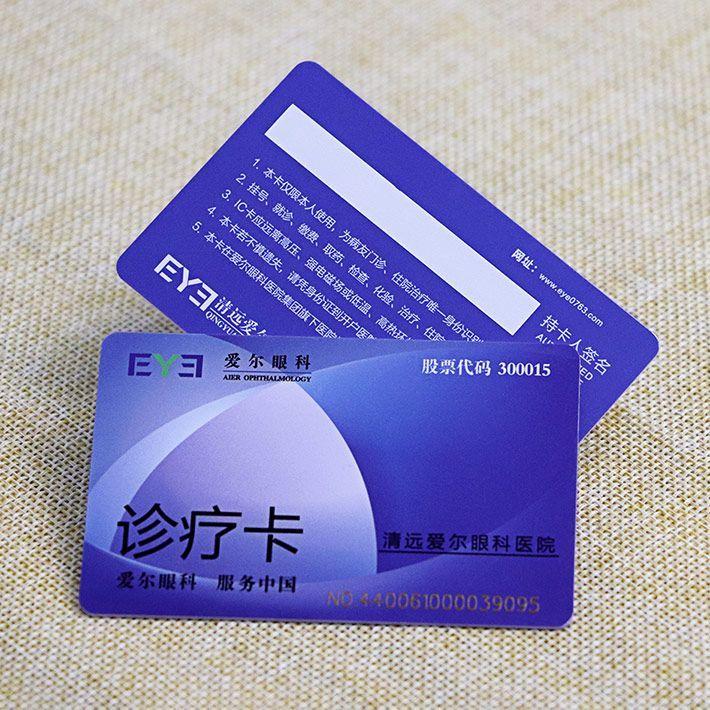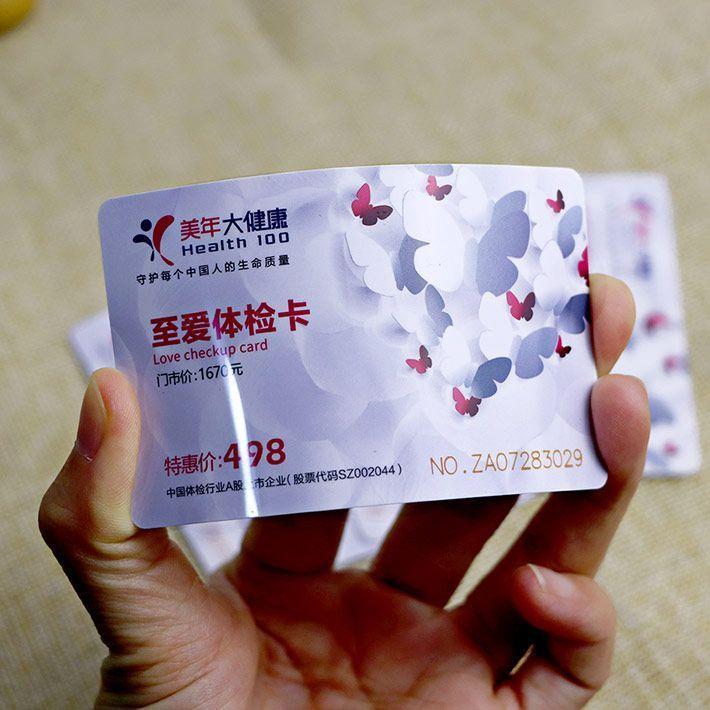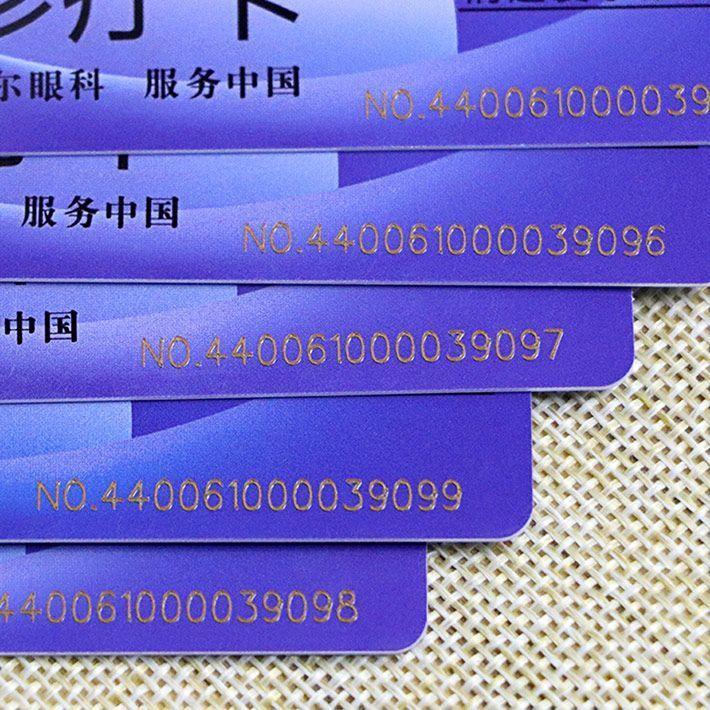 Choosing your contactless card finish
When choosing card finish, there are multiple finish options and looks for contactless ic card. Something to keep in mind is that some printing options only work with certain finishes. If you're not sure which finish is right for your custom designed card, contact us to discuss your options.
Glossy
Glossy gives a shiny and glass-like appearance that enhances the color and vibrancy.
Matte
Matte has a soft and non-shiny look, producing an elegant and sophisticate feeling.
Frosted finished
Frosted finished have a rough and granular feeling that makes cards look very noble.
Clear
Clear can be made into full-page transparent or partially transparent in various shapes.
Embossing
After embossing, the text or pattern becomes a relief effect, making the card more vivid.
Brushed
It refers to the drawing effect from different angles after printing with drawing material.

Choosing Printing Options