Our Transparent Cards Services
SmartOne is a leading producer and manufacturer of Plastic Cards. We are the best plastic card maker, supply best solution for pvc transparent cards. Its range covers Transparent Business Card, Translucent card, Partially Transparent Cards, Transparent Chip Card, etc. SmartOne has our own manufacturing plant, all Custom Transparent Cards are manufactured according to strict ISO standards and provide short lead-times services for all your business needs.
We're committed to create more modern and unique transparent pvc cards with professional and creative design team and we have the ability of special printing crafts to help customers customize transparent cards that meet your various requirements, such as Hot Stamping Transparent Cards, Gold Power Transparent Cards, Spot UV Transparent Cards, Custom Shape Transparent Card, etc.

Custom Transparent Card Sample Video
What is a transparent card?
It is a pvc transparent card printed with clear plastic material. PVC Transparent Cards can be made into fully clear plastic cards, translucent cards or partially transparent cards. Transparent cards can be single or double sided printed and the transparent part can also be customized into various shapes or sizes according to customer design. Transparent cards are available in many colors, including red, blue, pink, green, purple, white ink or customized on request.

Standard Transparent Card Size
The following is the standard plastic transparent pvc card size, we also offer other sizes and shapes for you to choose from. If you need to customize the dimensions of the pvc transparent card, simply contact us and tell us your requirements.

Transparent Card Characteristics
The product has good transparency, good surface gloss, chemical resistance and easy processing

Strong folding toughness, no whitening, good printing flatness, resistance to tortuosity.

Waterproof, no discoloration, hard material, good resilience

Custom Transparent Card Material
All of our transparent pvc cards are made from top grade clear plastic that allows optimal performance. Making your custom transparent cards on SmartOne is easy with no minimum order quantity required.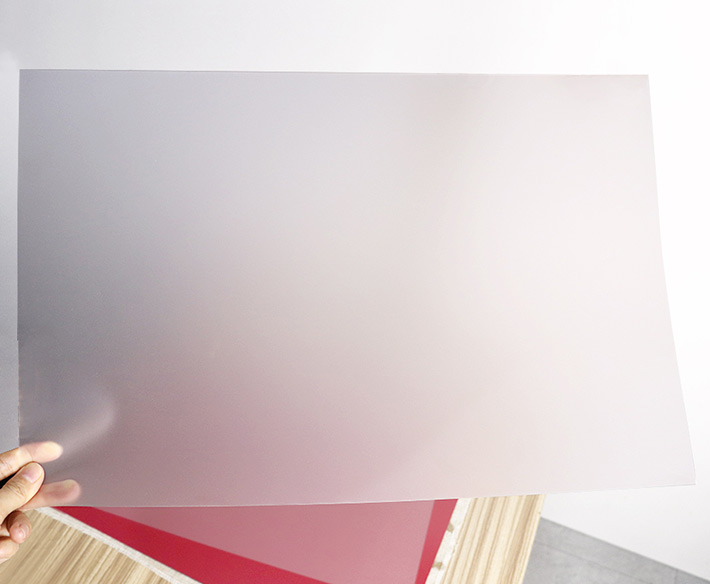 Custom transparent card finish
When choosing card finish, there are multiple finish options and looks for clear plastic card. Something to keep in mind is that some printing options only work with certain finishes. If you're not sure which finish is right for your custom transparent card, contact us to discuss your options.
Glossy
Glossy gives a shiny and glass-like appearance that enhances the color and vibrancy.
Matte
Matte has a soft and non-shiny look, producing an elegant and sophisticate feeling.
Frosted finished
Frosted finished have a rough and granular feeling that makes cards look very noble.

Personalized Printing Options
To begin creating your clear plastic card, select your preferred card thickness (standard or customized), card finishes (matte, glossy or frosted) , corner style (standard or rounded) and the printing options below. If you need to customize the front and back of pvc transparent cards, download our transparent card template PDF/Ai file and creat your perfect card with your own design, or tell us your requires and we can also make free design for you.

Order Now! >>
High-quality transparent card printed quickly for you by Smartone