---
Why Smart one?
Best Value

We work hard to deliver a solution that fits your budget.

Unmatched Customer Service

24 hours online and a dedicated Account Manager is there to support you.

Deepest Technical Expertise

Our team has over 20 years experience in all applications.

Short lead time and Hight quality

2500 square meter of dust-free workshop and 4 color Heidelberg printer
Embossed Numbers On Plastic Cards
Embossed number card is a PVC card printed with a series of raised embossed numbers or letters. Our embossing technology can also be customized name, date, account number, sequential or random number in several sizes. Raised numbers and letters, with or without tipping, this option can be added to the plastic cards. Embossed numbering is a very popular option available on credit cards, VIP cards,Membership cards and loyalty cards, but also be used on any card.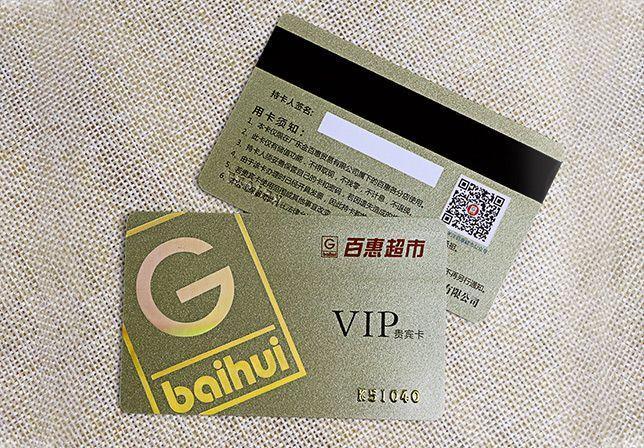 Embossing Character Size
The embossing character size has the following types: Standard embossed card and Credit card embossed card.
(1) Standard embossed card
12pt embossed numbers are standard embossing, and each line can contain up to 26 characters, including spaces.

(2) Credit card embossed card
16pt embossed number is the same as credit card embossing. With NBS embossing machine, each line can contain up to 18 characters, including spaces.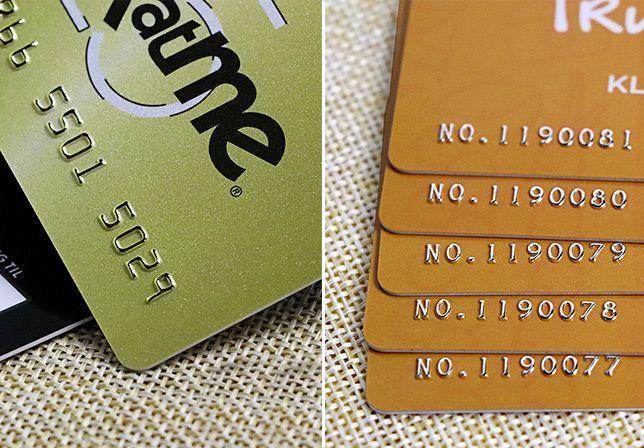 About Tipping
The colored foil heated on the raised characters is available in gold or silver. However, other colors are available.

Something to keep in mind, embossing is only available on CR80 size cards with a thickness of 30 mil in OCR fonts. Special characters are limited to: – / . , "& (). The embossing of the plastic card will affect the otherside of the card, so please pay special attention if there is a magnetic strip or signatue panel on the other side. Plastic cards can be embossed on only one side.

Smartone has been making card embossing service for custom plastic cards over 20 years. We have the technology and the experience you need to get great cards. If you have any questions, or want to see samples of each type of embossed number plastic card, please contact us and our card printing experts are here to help you.