Our Plastic Cards Services
SmartOne is a leading producer and manufacturer of Plastic Cards. We are the best plastic card suppliers, supply best solution for plastic cards. Its range covers PVC Cards, Smart Cards, RFID Cards, Metal Cards, Die Cut Cards, etc. SmartOne has our own manufacturing plant, all PVC Cards are manufactured according to strict ISO standards and provide short lead-times services for all your business needs.
We're committed to create more modern and unique pvc cards with professional and experienced design team and we have the ability of special printing crafts to help customers customize plastic cards that meet your various requirements, such as Brushed Cards, Laser Cards, Relief Cards, Hot Stamping Cards, Anti-fate Foil Cards, Spot UV Cards, Punching Cards, etc.

What is a Plastic Card?
Plastic Card, also called PVC Card, have greater plasticity in terms of transparency, thickness, and shape changes. Depending on the occasion, it can also add embossing and hot gold / silver color to provide customers with greater design creative space.
Plastic Cards can also be printed with a wide selection of materials and luxurious special finishes. If you're looking for an affordable way to order beautiful, professional plastic cards, contact us and we're here to help.

Plastic Cards Size

Standard Size: 85.5×54mm; Bleeding Size: 86.5×57mm
The standard thickness is 0.76mm or can be customized.
Different sizes or shapes can be customized to make a great impression.

Plastic Cards Characteristics
With good temperature resistance, corrosion resistance, strong bond is not easy to fall off.
Comply with ISO7816 standard.
Wear-resisting times, circulation times > 2,000 times

Custom Plastic Cards Material
The following PVC materials are often used on pvc cards. However, there are many other unique materials that can really make your PVC Cards standout, including ABS, PET, PETG, Metal, Wood, etc.
| | | |
| --- | --- | --- |
| | | |
| Ordinary PVC material | Colorful pvc material | Clear plastic material |
| | | |
| Rainbow laser material | Rhombus laser material | Various laser material |
Custom Plastic Card Finishes
When choosing card finish, there are multiple finish options and looks for PVC Cards. The most special finish are brushed and relief process. Something to keep in mind is that some printing options only work with certain finishes. If you're not sure which finish is right for your custom pvc cards, contact us to discuss your options.
Glossy
Glossy gives a shiny and glass-like appearance that enhances the color and vibrancy.
Matte
Matte has a soft and non-shiny look, producing an elegant and sophisticate feeling.
Frosted finished
Frosted finished have a rough and granular feeling that makes cards look very noble.
Clear
Clear can be made into full-page transparent or partially transparent in various shapes.
Relief
After embossing, the text or pattern becomes a relief effect, making the card more vivid.
Brushed
Our brushed technology has gold, silver or other color option that makes your card stand out.

Personalized Printing Options
As a smart cards manufacturer, We not only create the following print options, but can also help you achieve what plastic card printing effect you want. The most special print options are the hot stamping process. The hot stamping (available in gold, silver or laser) is also a better choice to create a memorable, modern look. Please contact us, and you will get what you want !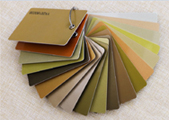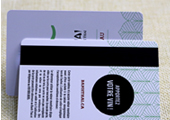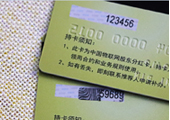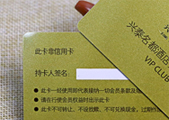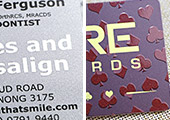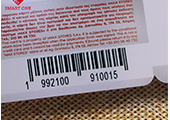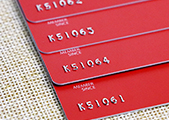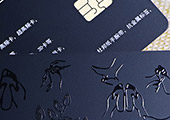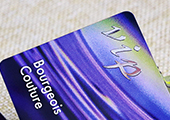 Metal Label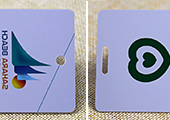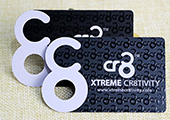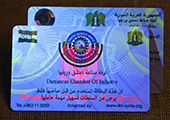 Anti-fate Foil
Order Now! >>
High-quality Custom plastic cards printed quickly for you by Smartone
Frequently Asked Questions
Q: How to create a design for my plastic cards?
A: To begin creating your card, select your preferred card thickness (standard or customized), card finishes (matte, glossy, frosted, brushed or relief ) and corner style (standard or rounded). If you already have a custom plastic card design you want to use, send the document to us. If you want to create a new look, contact and tell us the details of any personalisation or notes about your card. Our professional and experienced design team are here to help.

Q: Do you provide different plastic card shapes?
A: For sure. Besides traditional look, we offer various pre-designed custom shape card template for you to download and creat your perfect card, or free design a new and unique shape in accordance with your request.

Q: Do you provide the sample for the high quality plastic cards with the design?
A: Plastic Card Sample is available on request. If the sample is ready-made, it's free, but if it's on customers' demand, it's rechargeable. Please contact us [email protected] we will respond within 24 hours or less!

Q: How much does it cost to make a custom plastic card?
A: SmartOne offer you an affordable plastic card for sale at factory price with no minimum order requirements. Usually we quote our best price within 12 hours after we get your inquire.